Ride the Outback .....Ironbark Horse Riding, Dimbulah Queensland
Explore Ironbark Farm on a private guided horse ride with a maximum of three riders on our well behaved horses.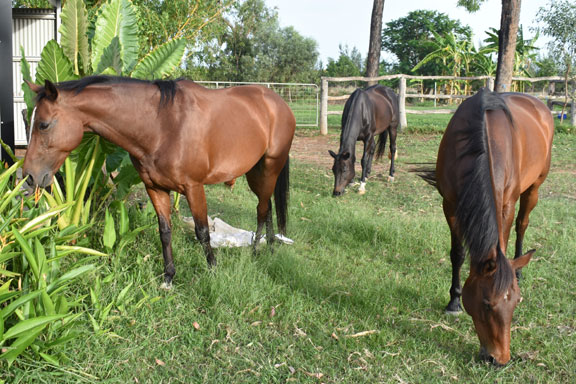 Rides are individually designed to wants and level of experience of each guest.
All riders will need to sign a waiver, wear approved helmets (provided) and suitable footwear (ridged boots or shoes with a heel, but not high)
Pricing
1 Hour $99
2 hours $149
3 hours $199
~~~~~
Mail: PO Box 488, Dimbulah, QLD 4872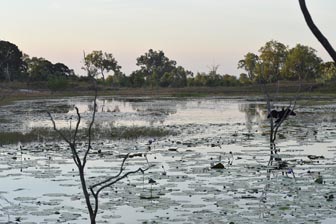 Ironbark House - Wildlife, Birding & Farm Tours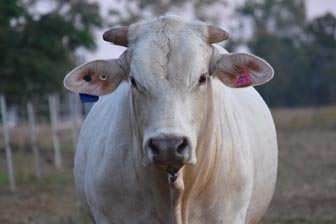 All the private tours and riding are hand crafted to suit the needs, expectations, fitness and ability of the individual guests so they vary accordingly.
There are also seasonal factors, such as where certain animals (including the cattle) have been seen on the property, time of day and the weather conditions to consider.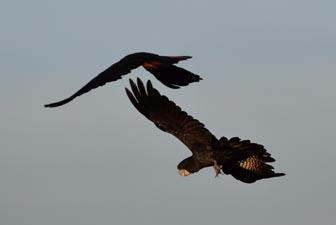 Half Day Wildlife & Farm (Tour 1)  This tour is our most popular tour which combines both Tour 2 & 3 taking approximately 4.5 hrs and includes complimentary morning or afternoon smoko (tea) at the cattle yard.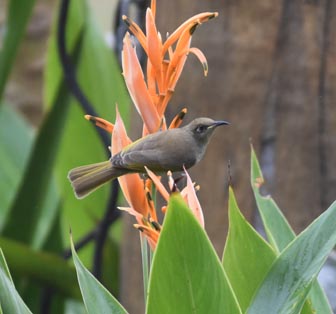 Wildlife (Tour 2) is approximately 2.5 hours long and will have some time in a vehicle and walking.The main objective of this tour is to visit our colony of approximately 50 Mareeba Rock Wallabies living in a jumble of massive granite boulders and caves from where they sunbathe and keep watch for predators.
We will also visit Home Dam to see what water birds are in residence. You are also likely to see birds of prey such as wedge-tailed eagles, kangaroos, wallaroos, parrots, many other birds and perhaps a dingo.
Farm and Wildlife(Tour 3) is approximately 2.5 hours long and will have some time in a vehicle and walking.
First we will head over to the yards for a description of how an Australian cattle property works the cattle through the yards. Then off to our largest dam, Split Dam for some more water birds. Along the way we should encounter some of our Brahman cattle, plus learn more about our interesting native vegetation.
The Night Spot-Lighting (Tour 4) is approximately 1.5 hrs long and will have some time in a vehicle and walking. We would hope to see some of the following: possums, gliders, bats, bettongs, dingoes, wallabies, kangaroos, boobooks and frog mouth owls, night-jars and some interesting insects.
On clear nights, which is most nights, there is a massive array of stars due to the fact that we have no light pollution.
Birding (Tour 5) is a 4 hour tour for the enthusiast which is tailored to each guest and season.
Top of the Mountains (Tour 6) This is a 5km walking tour over some steep and rugged terrain to take in the vast expanse of the Savannah country culminating in 360 degree views. Along the way of this rewarding hike you will learn about the natural history of the area, hopefully spot some large Eastern Grey Kangaroos as well as a selection of our resident wildlife.
This can also be done free of charge as a self-guided walk along with the 5 other self-guided walks on the property. Or as the guided tour described above.
Kevin, who will take the tours has been a naturalist guide for 20 years, previously working in the Daintree National Parks and the surrounding Savannah areas to our property.
Our cattle, in general, are not pets but we are lucky to have a few which have decided to trust us and we can pat and groom them, so we may come across one or two of these on our travels around the property either on the Farm/Wildlife Tour or Ride the Outback Horse Riding.
~~~~~
After Exploring the property ....
If after exploring the property, watching wildlife or just lazing with a book you need more to do…. in the surrounding area you will find a wealth of activities, each one accessible as a day excursion….
40klm to the north is historical Mt Mulligan whose mine was the site of one of Australia's worst mining disasters with 75 people losing their lives in 1921.You can visit the mine site, cemetery and ruins of the town.The heritage listed Tyrconnel Mine and Battery (1876) nestled between Thornborough and Kingsborough is a couple of klms detour en-route to Mount Mulligan.
Head west for an hour and you will reach the mining town of Chillagoe famous for its Limestone Caves, historical smelter and marble quarries. The Caves, estimated to be between 600 to 1000 in number, can be visited alone. To access the larger deeper caves there are Ranger guided tours several times a day. This day trip will give you a real appreciation of outback life in Australia.
Drive South East for a change of scenery to visit the highland rainforest and farming area of the central Atherton Tablelands. Starting with Tolga and Lake Tinaroo wend your way around Yungaburra with the famous Curtain Fig tree, Atherton, Herberton with its quaint restored historical village. Sample a variety of cheese, chocolate, coffee and bio-dynamic dairy products from a variety of farms on your adventure.
If you didn't have time to stop in Mareeba on your way to Ironbark House it's a 40 minute drive to stock up on goodies or explore Granite gorge, perhaps drop into Mt Uncle Distillery and sample some of their award winning handmade spirits or wine tasting at Golden Drop Winery and don't forget a coffee at Skybury or the Coffee Works.
The local town of Dimbulah, 7klm from Ironbark House has amenities such as a local pool, pub, café, bakery, butcher, library, variety/hardware store, bank, post office and chemist. The café, Camp 64 is a tourist attraction in its own right with a fascinating display of artifacts from Australia's pioneering past. The quaint little train station opens twice a week for the Savannahlander Train on its way to and from Forsayth.
Ironbark House is less than 2 hours from Cairns International Airport and Port Douglas and well worth the drive!